Scot and Shellie Mellert have a long history in the Huntington, WV area. Providing professional pet boarding, pet grooming and high quality pet supplies to West Virginia, Ohio and Kentucky has been their passion and their commitment to the community. Scot and Shellie understand the love and affection pet owners have for their companions, and they strive to make every visit, every overnight stay and every grooming experience at Pet Palace a happy visit. Visit Pet Palace today and you'll discover a staff and family devoted to the health and well-being of your pet.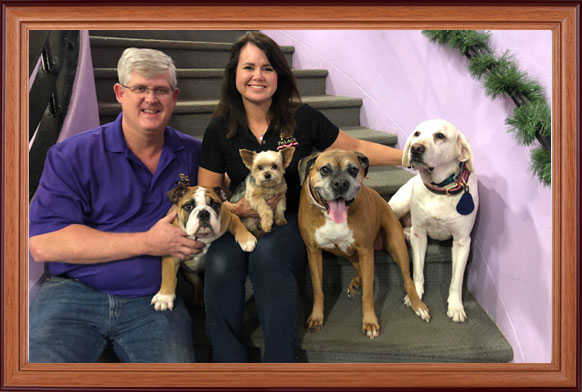 Our groomers are trained and skilled to provide the best grooming service for your dog. We take great care and pride in providing the grooming service your pet deserves.

From our pickup and drop-off service, to our blow dry room, your pet will be treated like royalty. All of our services are of the highest standard. Your V.I.P. (Very Important Pet) will be cared for as if they were our very own.

We are not just in the pet grooming, boarding and supplies business. We really LOVE every pet. Our staff of fully qualified pet groomers, boarders and supply specialist really go out of their way to give your pet love and care with gentleness and affection.
Full Grooming
We are a full service grooming location with pickup and drop-off taxi service available.
Boarding
When you are away, you want the confidence that your pet is in the best care. Our comfortable boarding facilities and loving staff are there to meet your needs.
Call to schedule pickup and drop off service with our pet taxi.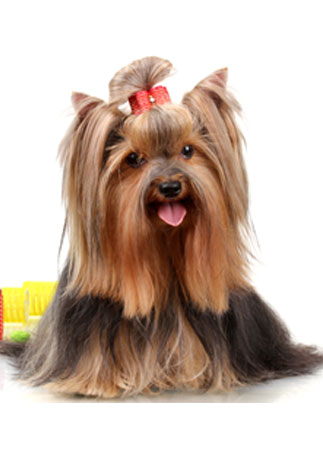 Pet Supplies
Clothing, toys, food, fish tanks, seasonal items and a full line of pet supplies are available at Pet Palace. New items arrive every week.
Vaccinations
The health and wellness of your pet is a high priority for us at Pet Palace. Vaccinations are available to purchase at Pet Palace for owner administration or for use by your pet's Veterinarian.

We love it. Very nice people and they always do a good job on Mitzi! Their boarding facilities look great too!

Very friendly, did an awesome job grooming my poodle Annabel. I will definitely take her back here when she needs groomed again